Build your Business with our affordable app for your RV Park, 
Campground, or Resort
Grow Revenue: New & Repeat Guests
Highly Effective Business Marketing Tool
Mobile Convenience Guests will Love
Digital Guide, Reservation Services, Maps, Savings
Manage Business Remotely
Dashboard, Tasks, Reservations, Schedules
Boost the Local Economy
Marketing and Advertising for Local Businesses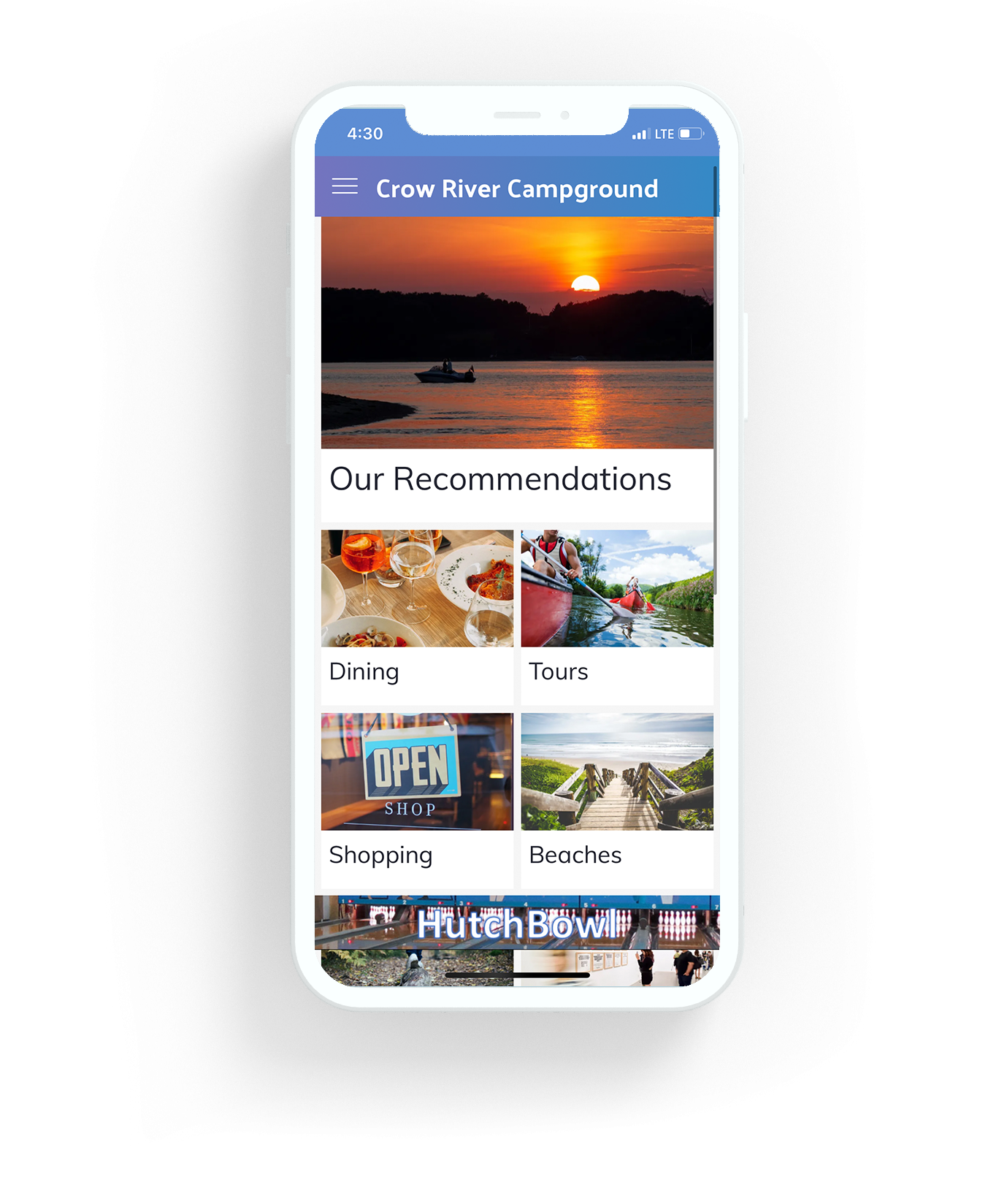 CampWorks Connect is a unique mobile app to help manage and market your campground, RV park, or resort.  CampWorks Connect can be used on its own or in conjunction with our CampWorks reservation software for a complete management solution.  The app is branded as your own app (ie "Crow River Campground") and provides digital guide and reservation services for guests and mobile management capabilites for you and your staff.  We provide a template app and you add/customize the content using our easy to use, web-based editor.  Guiding your guests on area events and activities, will result in longer stays and repeat visits while boosting the local economy. 
Guests
Easy access to important business info
Digital guide of things to do / services
Book & manage reservations, payments, etc
Save $ at local businesses
Management
Edit and update app content
Manage business and reservations remotely
Provide enhanced guest services
Send push notifications to guests
Receive feedback and content from guests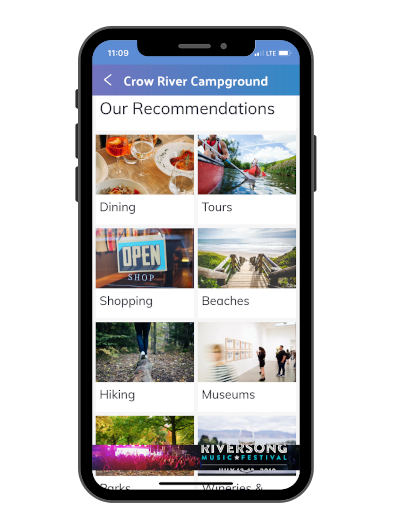 A Digital Guide For Your Guests
Put the convenience of a digital guide at your guest's fingertips.  We have pre-built sections and categories for you of Things to Do, Services, Events, and Maps.   The smart editor makes it easy to modify content including images, videos, formatted text, map icons, events, and navigation directions.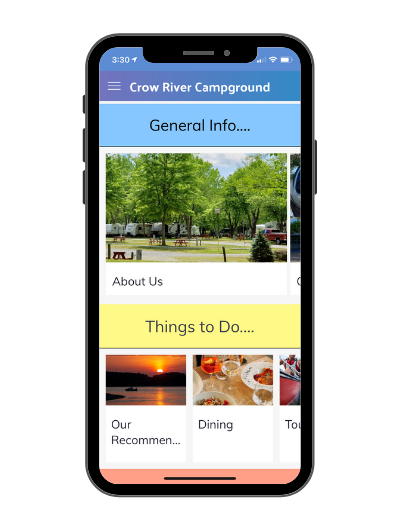 A Powerful Marketing Tool
Create a digital connection with your guests with single click access to everything they need to know about your business (office hours, important numbers, property maps, policies, rates) to make their stay more convenient.  Write blog articles , receive feedback and pictures from guests, integrate with social media, and send push notifications to guests.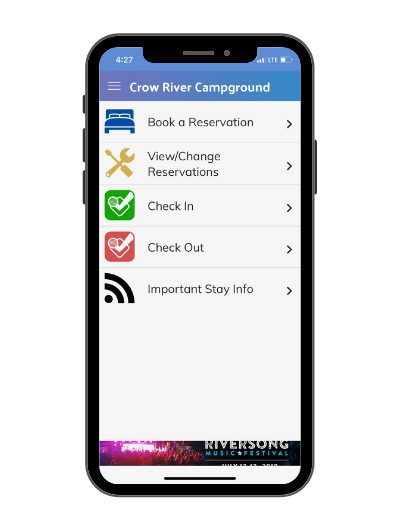 Provide Unmatched Guest Convenience
In addition to the guides and your business information, if you use our CampWorks reservation software, guests can book online reservations, manage reservations, make payments, check in/out, and view important stay info such as wifi passwords, gate codes, door codes, etc right on their phone.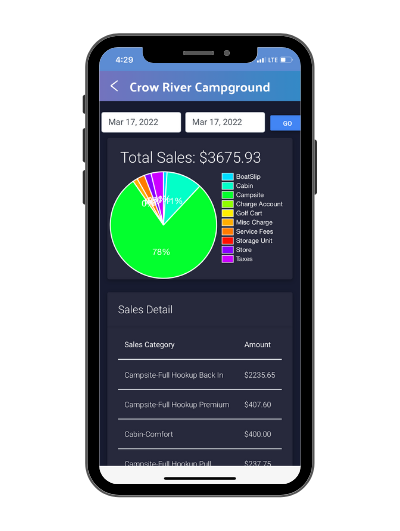 Manage Business Remotely
If you use our CampWorks reservation software to manage your business, you can use your app to create / manage reservations, receive payments, check guests in/out, and view daily business performance metrics and finances through your phone.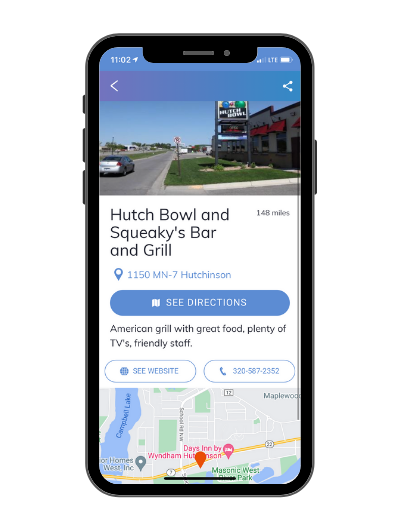 Support Your Local Economy
Guests look to you for suggestions on what to do, where to eat, etc.  Your app can give them ample suggestions and helps other businesses and your local economy.  Through our advertising partnership, businesses can place inexpensive digital, interactive ads in Services, Things to Do, Maps, Events, Local Savings, which are much more effective than print ads.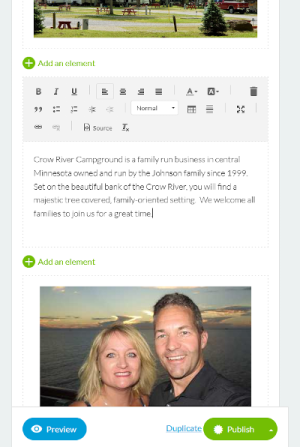 Simple Content Management
Editing your app content couldn't be easier.  We provide a template and an easy to use web based editor.  You customize and add articles, events, map items including text, pictures, videos.  Press Publish and your content is live in everyone's app.  It is really that simple to have your own app!
Key Features
CampWorks Connect has a broad set of features designed to help you, guests, and the local community.  Check out some of the features by user category.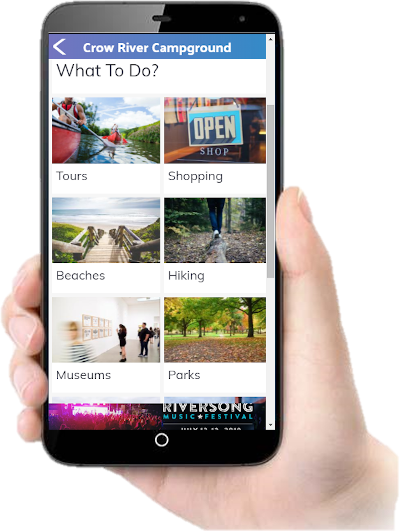 Digital Guide
Guidance from local expert (you) on what to do, where to eat, sights to see, where to get needed service.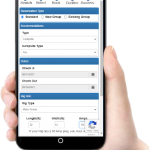 Book/Manage Reservations
Convenient any time access to book/view reservations, make payments, contactless check in/out.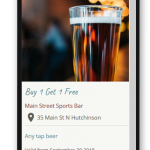 Local Savings
Get coupons and find specials at local businesses to save money on their vacation.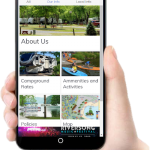 Free Marketing
Reach new guests with the power of your own app.  Guests share their experience with friends.  App paid for by advertisers (free for you).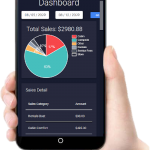 Mobile Business management
See your daily financial & operations performance, manage reservation in your CampWorks software directly through the app.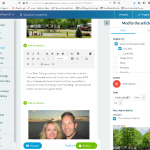 Easy to Use Editor
Our web based editor makes it easy to keep your app content fresh.  Add news/events, blog entries, or even a daily fishing report.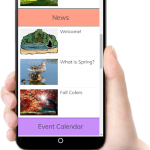 Guest connection
Guests can share images, videos, and give you text feedback.  Send out push notifications (impending storm, event reminder, etc).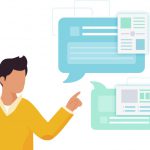 Outstanding Support
We help you get setup / answer questions, manage / sign up advertisers.  All you have to do is update your app content.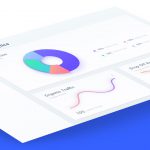 Partnership
As we visit with park owners, we continue to come up with new ideas on how to enhance our products and provide new capabilities.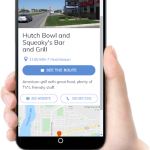 Innexpensive Advertising
Digital ads are inexpensive and much more effective than print.  Multiple types of ads including placement on maps, things to do, banners, services.  Ads start at $10/mo.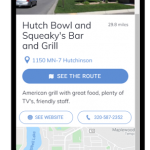 Directions & LInks
Ads can contain live links to any other digital content.  Links can include web sites, single click to call phone number, get navigation directions, videos and other rich media content.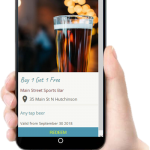 Coupons
Businesses can issue digital coupons and specify rules (ie 1 per visit, expiration, limits, etc).  Guest redeem the coupon with a button in the app in front of the business employee.
Frequently Asked Questions
Below are answers to the most frequent questions.  Don't see what you are looking for?  Click on contact us below to ask your question.
Why Do I Need an App?
Well honestly, you don't need an app.  However, if you are interested in growing revenue/profit, our CampWorks Connect app is a great tool to help you.  Very few businesses have their own app.  Guests will be so impressed with the convenience and usefulness that they will be compelled to share the app with friends leading to new bookings.  Built in access to booking management features makes it simple request extended stays and book return visits.
How Do I Get Started?
Getting started is easy.  Just click on the Getting Started button on this page and fill out the form.  We will call you to discuss a few things and will then setup your app filled with a template of example content that you can customize to suit your needs.  When your app is ready, we send you a link to the app editor and schedule a training session to ensure you get started efficiently.  Editing and publishing is very easy, and you will be amazed at just how quickly you can have your own app full of rich content.
Does it work on both Apple / Android?
Yes, it works on both Apple/Android.  CampWorks Connect utilizes a leading-edge technology called Progressive Web Applications.  It is a cross between a typical iphone/android app and a web site.  This technology enables the app to act like a standard phone app with access to phone features (ie camera, sensors, gps, etc) has an icon like any other app, content accessible when offline, but runs like a web site making it easy to update without having to download app updates and it doesn't care which operating system it is running on (ie iphone/android).  It will work on phones, tablets, and even computers!
Can I approve advertisers?
We automatically screen all ads for potentially offensive content.  Any questionable ads will be shared with you for approval before going live.
Where do guests download the app? How do guests find about it?
Marketing your app is critical to success.  The app is easily shared using a link and can be put on your website, Facebook page, and in your reservation email confirmation letters.  The app also has built in social media sharing capability making it really easy for guests to share the app with their friends.  Lastly, we provide a QR Code for the link so you can print a sign to put on your desk to remind onsite guests to get the app.
Can I use CampWorks Connect without using your CampWorks software? Does it integrate with other management software?
CampWorks Connect is a complete stand alone mobile app.  It can be used with or without CampWorks Reservation software.  However without CampWorks software, integrated features such as online reservation booking and management, online check in, operations dashboards will not be available.  Connect is designed only to work with CampWorks and does not integrate with other reservation systems.
Do I have to sell advertising? What if I don't want ads in my app?
We don't ask you to sell anything.  You can pay your monthly fee for the app and do nothing else.  However, if you want to reduce the cost and help your local economy, you can enroll in our advertiser partnership program.  Through this program, you introduce us to local business by providing a link to our advertiser web site.  We provide you with tools to share our information with other businesses and we do the rest.  When advertisers spend money with us by advertising in your app, we issue credit back to your account to offset or eliminate your monthly cost.  Help us with advertising and the app is FREE!
Affordable for ANY Business!
Whether you are a new or existing customer we have options to help you build your business.  CampWorks Connect can be used on its own or in combination with our CampWorks Reservation Software for a complete business solution.
CampWorks Connect Mobile App
Mobile app branded with your business name

Easy to use web-based content editor

Basic training session to help get you off to a fast start

Unlimited phone/email support

Advertising partnership program to make your app FREE

Off-season rates ($25/mo when your offices are closed)

Advertising Partnership Program
Through our advertising partnership program, you can eliminate the cost of your app by sending advertisers our way.  Here is how it works:
As you interact with local business leaders in your area, just share the link to our advertising web site with them.  If they sign up to advertise in your app, we give you credit for 50% of the advertising revenue up to the total cost of your app in the previous month.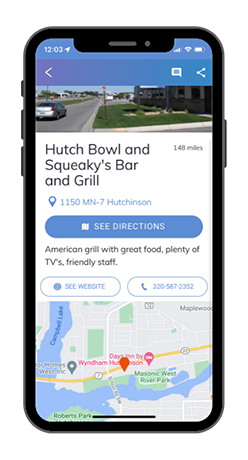 Example: 
Monthly cost:  $50
Advertising $ from leads:  $100
Credit Issued to your account:  50% X $100 = $50
Total Cost for app:  $0